Νέα Πολιτική Ακυρώσεων
Η ATTICA GROUP, με υψηλό αίσθημα ευθύνης, συμμετέχει ενεργά στη συλλογική προσπάθεια περιορισμού της εξάπλωσης της πανδημίας COVID-19 με συνέπεια και εφαρμόζει το νομοθετικό πλαίσιο με τα κυβερνητικά μέτρα περιορισμού των μετακινήσεων.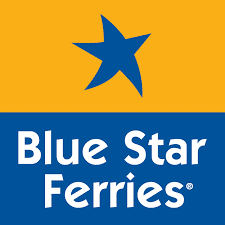 Σύμφωνα με την Πράξη Νομοθετικού Περιεχομένου (Μέτρα για την αντιμετώπιση των συνεχιζόμενων συνεπειών της πανδημίας του κορωνοϊού COVID-19) ΦΕΚ 84/Α/13-4-2020, τίθενται σε εφαρμογή, από την Τετάρτη 15/04/2020, οι διατάξεις του άρθρου 65 (Οφειλές από ματαιώσεις θαλάσσιου ταξιδίου) και ως εκ τούτου τροποποιείται η πολιτική ακυρώσεων, ως ακολούθως:
Οι επιβάτες, κάτοχοι εισιτηρίων με ημερομηνία ταξιδίου έως 31/10/2020 που δεν μπορούν να ταξιδέψουν λόγω των περιορισμών που έχουν επιβληθεί στις μετακινήσεις ή δεν επιθυμούν να ταξιδέψουν, λόγω της αβεβαιότητας που υπάρχει εξαιτίας της πανδημίας ή λόγω ματαίωσης των προγραμματισμένων δρομολογίων τους, πρέπει να μετατρέψουν τα εισιτήριά τους σε ανοικτής ημερομηνίας τουλάχιστον 24 ώρες προ του απόπλου, ώστε να τα χρησιμοποιήσουν σε επόμενο ταξίδι προς οποιονδήποτε προορισμό εξυπηρετεί η Blue Star Ferries και η Hellenic Seaways, εντός της περιόδου δεκαοκτώ (18) μηνών από την ημερομηνία ταξιδίου του αρχικού εισιτηρίου.
Σε περίπτωση που ο επιβάτης επιθυμεί να ταξιδέψει σε ημερομηνία ή σε κατηγορία θέσης για τον ίδιο ή διαφορετικό προορισμό, με υψηλότερο ναύλο από τον ναύλο του αρχικού εισιτηρίου, τότε πρέπει να καταβληθεί η διαφορά ναύλου που προκύπτει.
Εφόσον παρέλθει το χρονικό διάστημα των δεκαοκτώ (18) μηνών και τα εισιτήρια ανοικτής ημερομηνίας δεν έχουν χρησιμοποιηθεί, τότε οι επιβάτες δικαιούνται να λάβουν το 100% του ναύλου των ανοικτών εισιτηρίων που έχουν στην κατοχή τους.
New Cancellation Policy
ATTICA GROUP, with a high sense of responsibility, is actively involved in the collective effort to curb the spread of the COVID-19 pandemic and is implementing the governmental measures regarding restriction of travel.
According to the Act of Legislative Content (Measures to address the ongoing consequences of the COVID-19 pandemic), published in the Greek Government Gazette 84/A/13-4-2020, the provisions of Article 65 (Refunds from maritime travel cancellations) come into force as of Wednesday 15/04/2020 and therefore the Company's cancellation policy is modified as follows:

Passengers with tickets for travel until 31/10/2020 who cannot travel due to travel restrictions, or who do not wish to travel due to uncertainty because of the pandemic or due to cancellation of their scheduled sailings, must convert their tickets to open date tickets at least 24 hours before departure. Open date tickets can be used on a next trip to any destination served by Blue Star Ferries and Hellenic Seaways, within the period of eighteen (18) months from the date of departure of the original tickets.

In case the passenger wishes to travel on a date or in an accommodation category for the same or different destination, with a higher fare than the fare of the original ticket, then the resulting fare difference should be paid.

In case that open date tickets have not been used by the end of the 18 months period, then the passengers are entitled to receive 100% of the fare of the open date tickets they have in their possession.